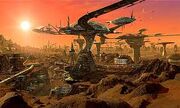 Roxy

"Greetings, I am L12-27-RXY"- Roxy
Title
Batman Inc. HQ
Artificial Intelligence Program
Hologram
Important Information
Gender
None
Weapons
Millions
Status
Functioning, 5 years since creation
Eye Color
Clear
Hair Color
Clear
Height
Can be edited by Lucas, Currently 6 feet
Other
Group
Batman Inc.
Missions
None
Batman Inc. HQ is a 400,000 foot tall skyscraper located on Mars instead of New Gotham, so that any battles taking place will not damage the city. It was designed by Lucas Wayne, and cost him $400,000,000,000 to make. The building also has an artificial intelligence program named L12-27-RXY, nicknamed Roxy.
Residents
Edit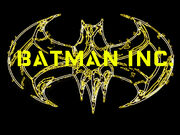 Ad blocker interference detected!
Wikia is a free-to-use site that makes money from advertising. We have a modified experience for viewers using ad blockers

Wikia is not accessible if you've made further modifications. Remove the custom ad blocker rule(s) and the page will load as expected.