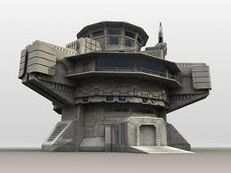 This is sector 20's base of commands. Here you can find refuges, soldiers, VIPs, and buriels. Underground there are hundreds of tunnels that are very confusing. There are two AI.s that run the place. One helps people in the tunnels, has all of the files on everyone, and serves meals. The other does oll of the military stuff.
Note Board
Edit
I am sorry to say but Omy has died as many of you know. We will have his burial next Monday. Everyone is able to come. Please wear appropiate clothing.
Ad blocker interference detected!
Wikia is a free-to-use site that makes money from advertising. We have a modified experience for viewers using ad blockers

Wikia is not accessible if you've made further modifications. Remove the custom ad blocker rule(s) and the page will load as expected.