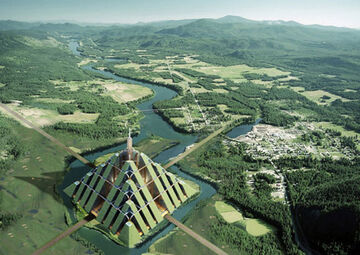 A town on Venus in Aphrodite city.It is the home town of the original 7 leaders of the Lightseid Alliance who died in a Nuclear explosion. There names were: Rosalie, Carson, Kaleb, Jack, Whitney, Haley ,and Carter. They called themselfs the "Wolf Pack" and probably saved Venus and Earth many times. The Pyramid in the middle of the city is called the "Temple of the Seven". A memorial for there fine service to the Venus Military. There is a honor guard there 24/7.
Locations
Edit
Ad blocker interference detected!
Wikia is a free-to-use site that makes money from advertising. We have a modified experience for viewers using ad blockers

Wikia is not accessible if you've made further modifications. Remove the custom ad blocker rule(s) and the page will load as expected.